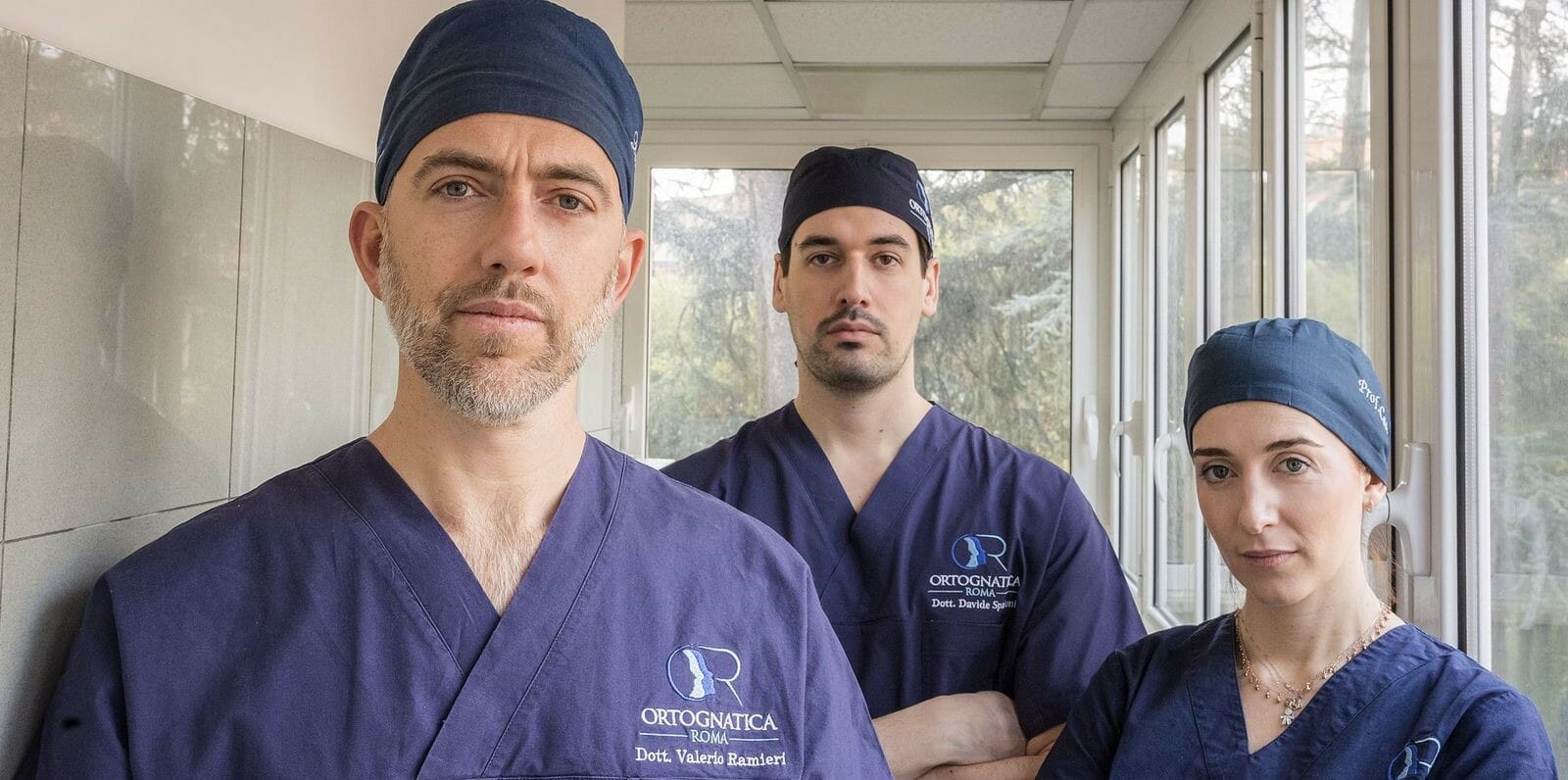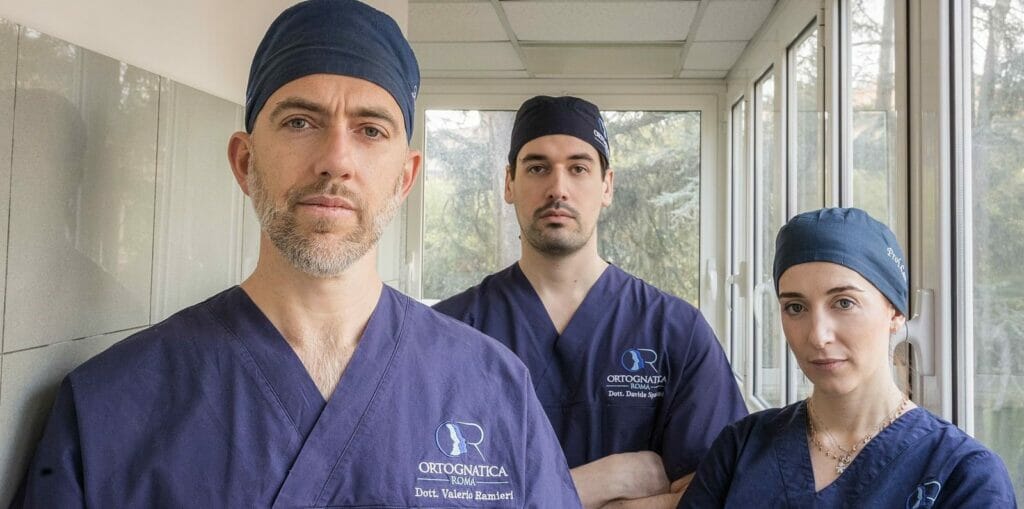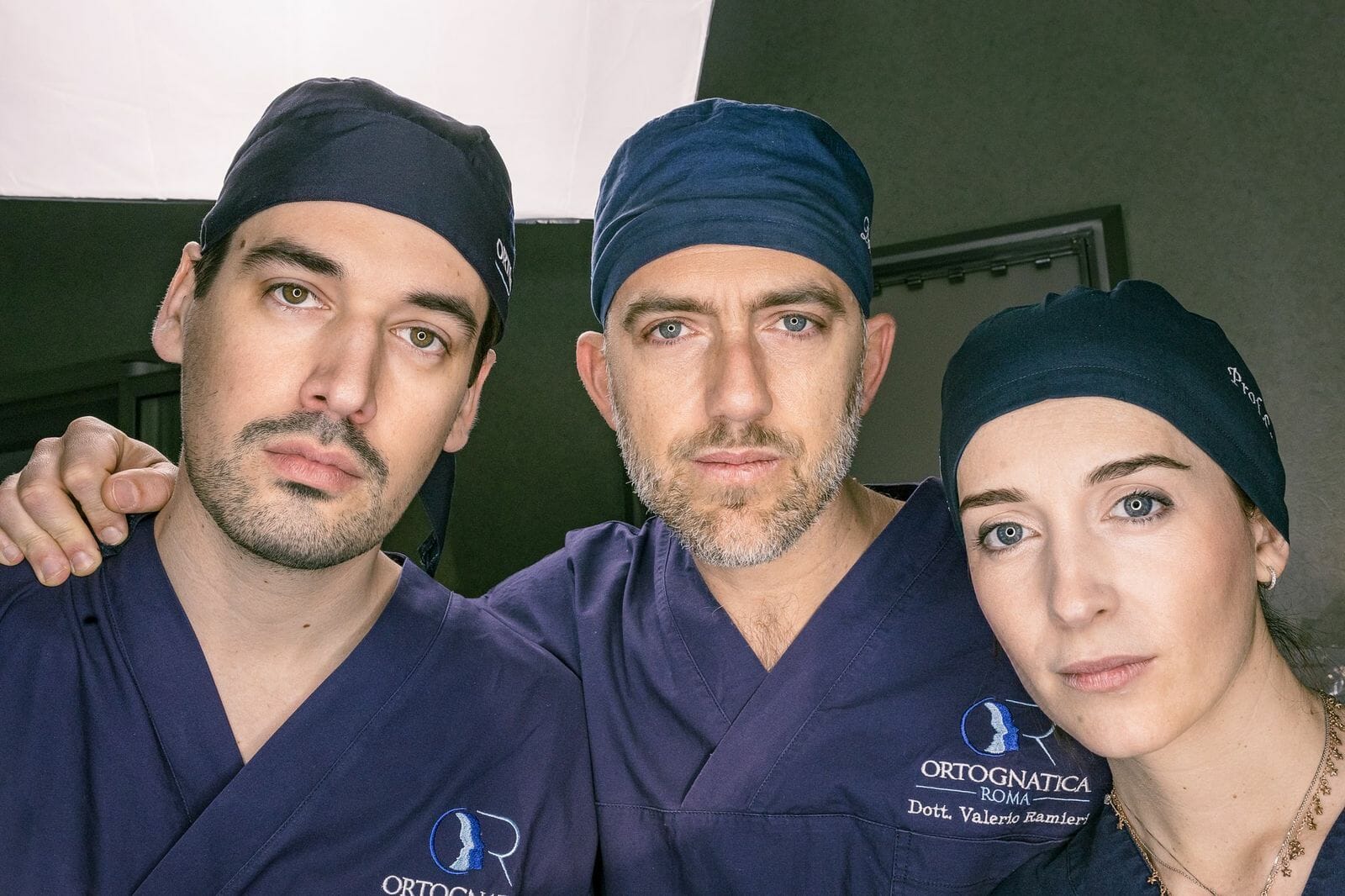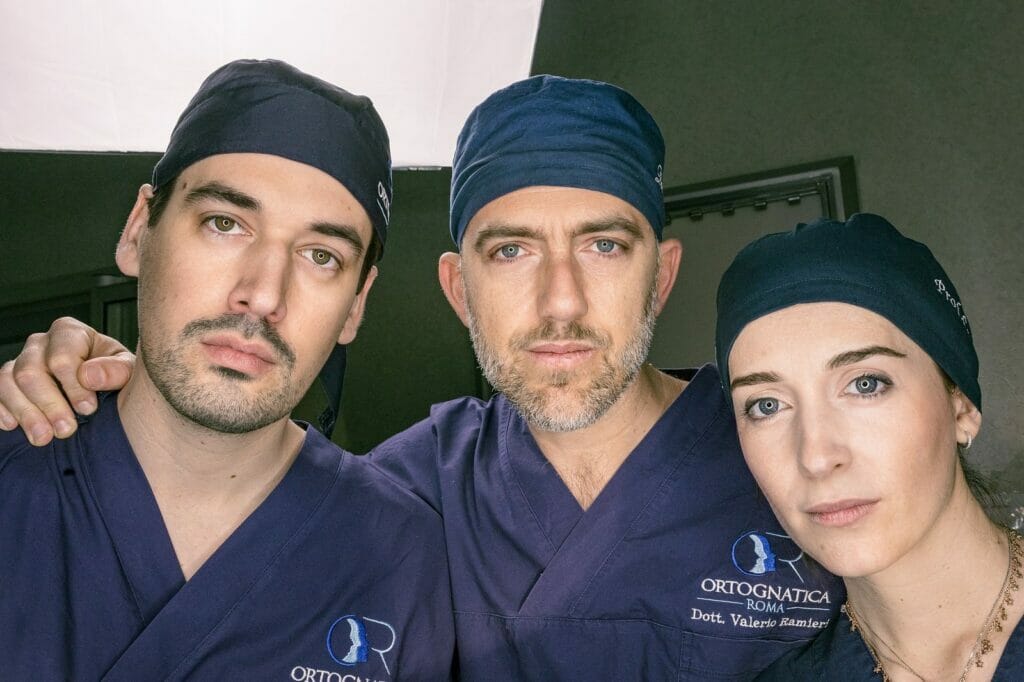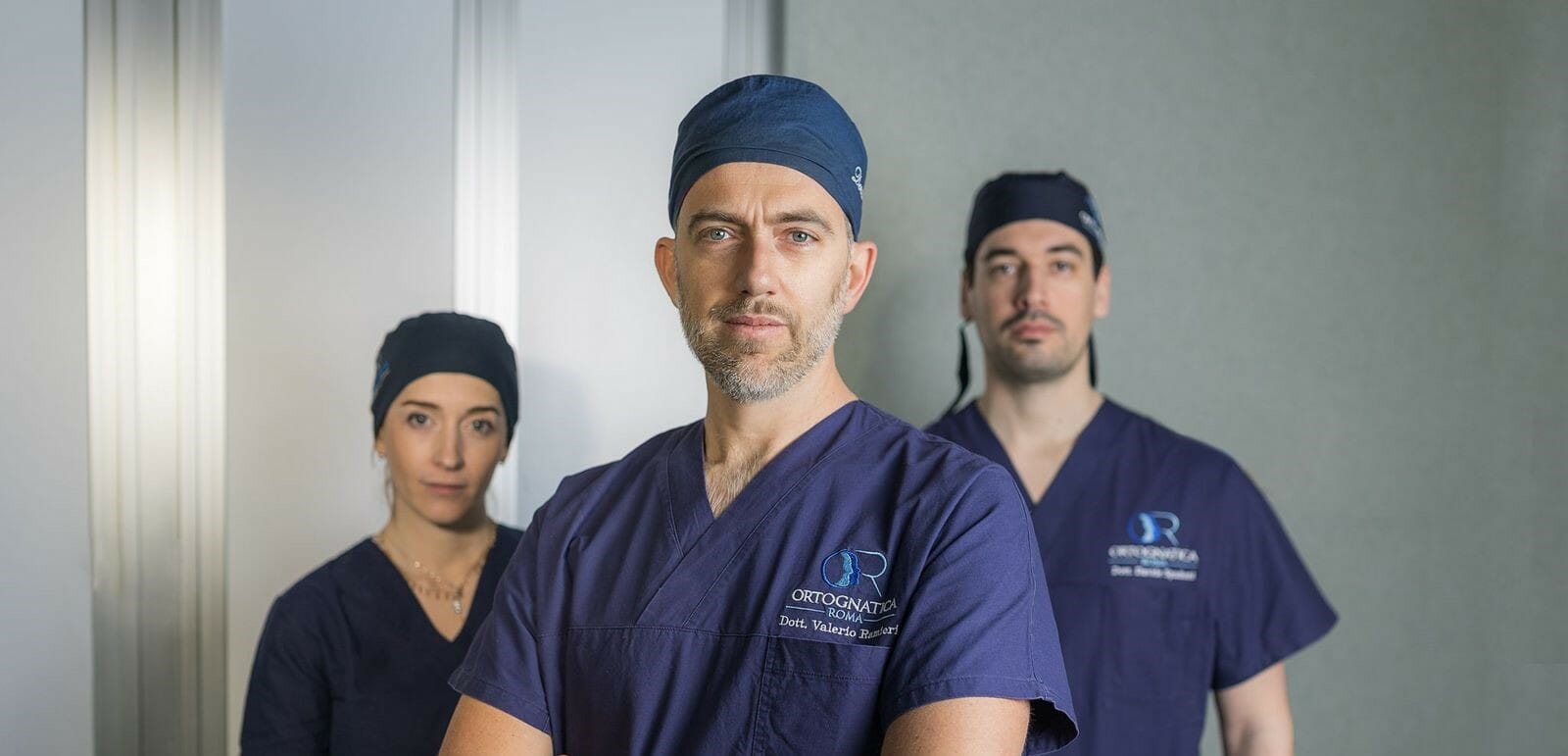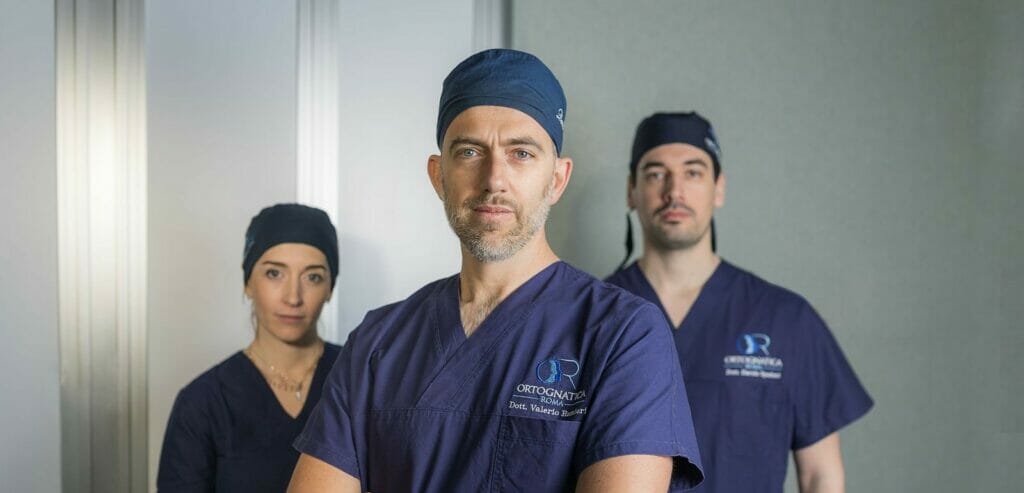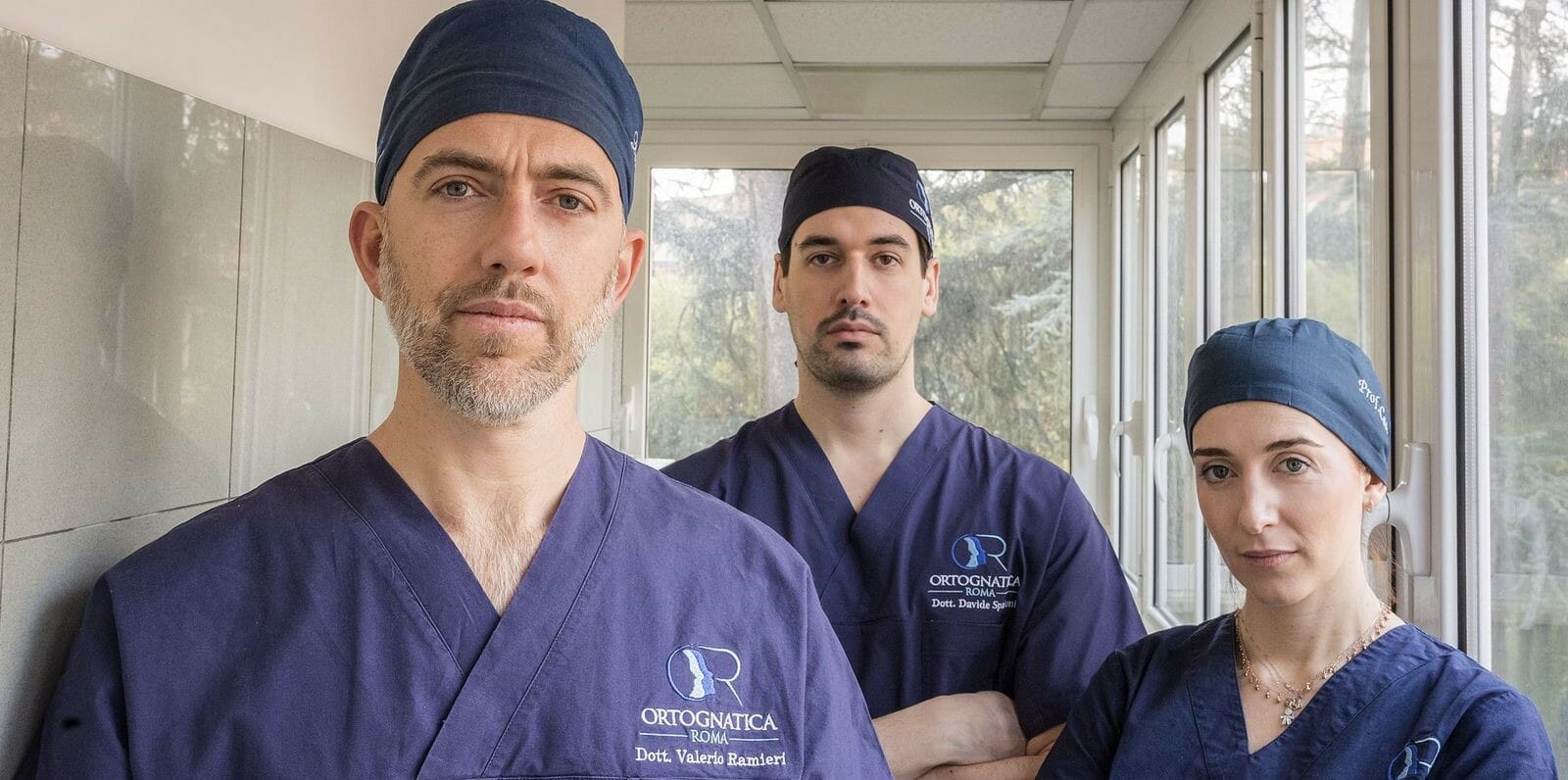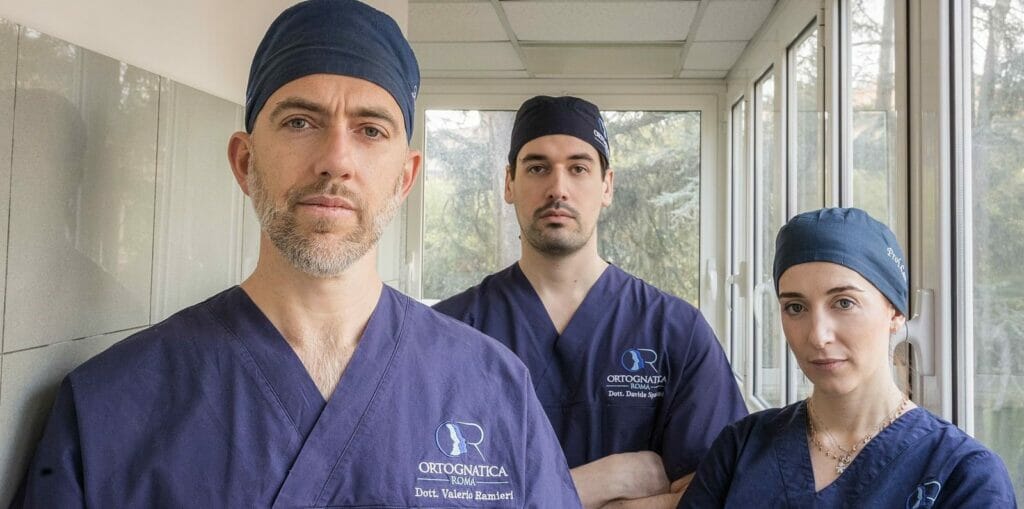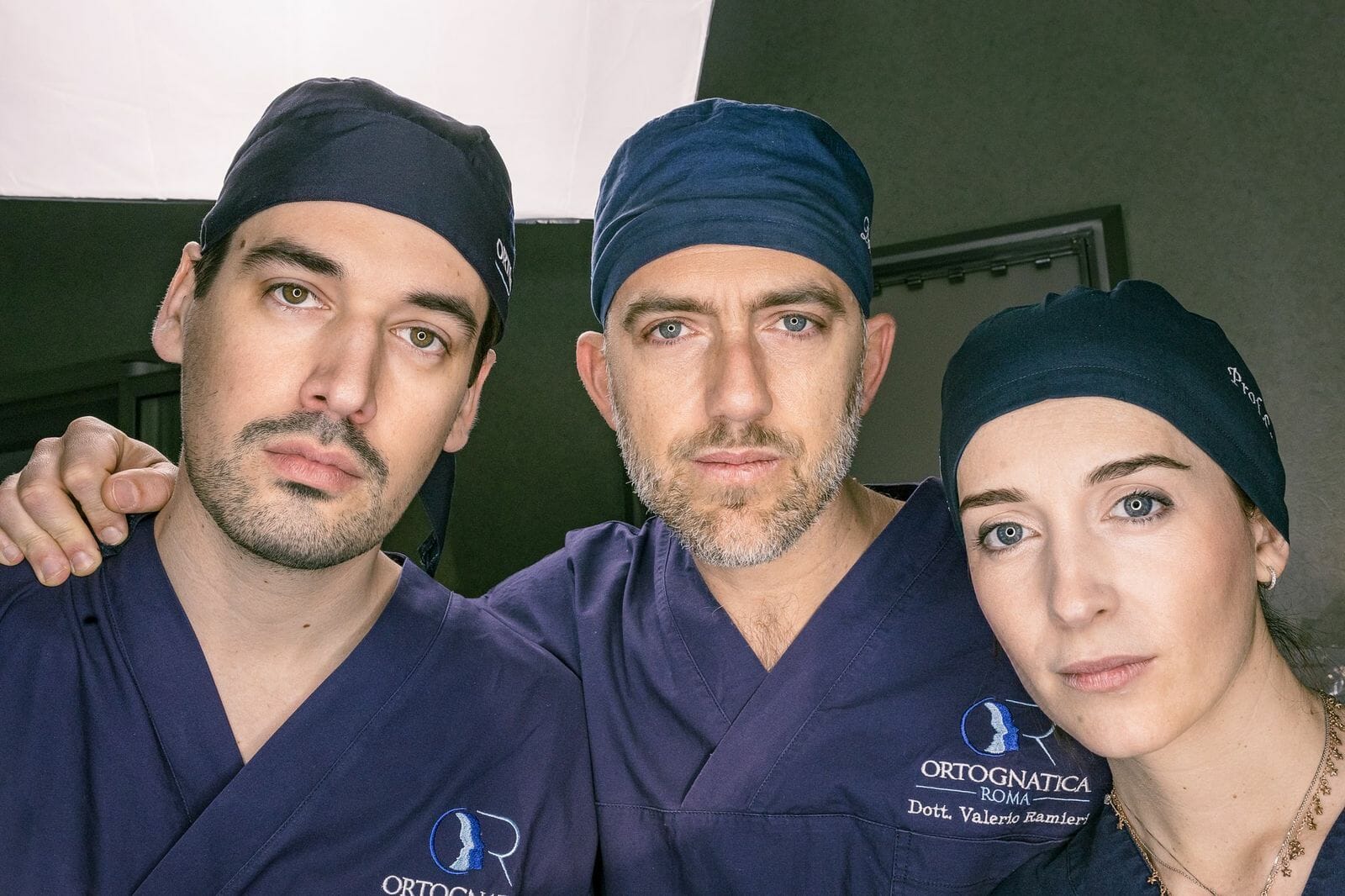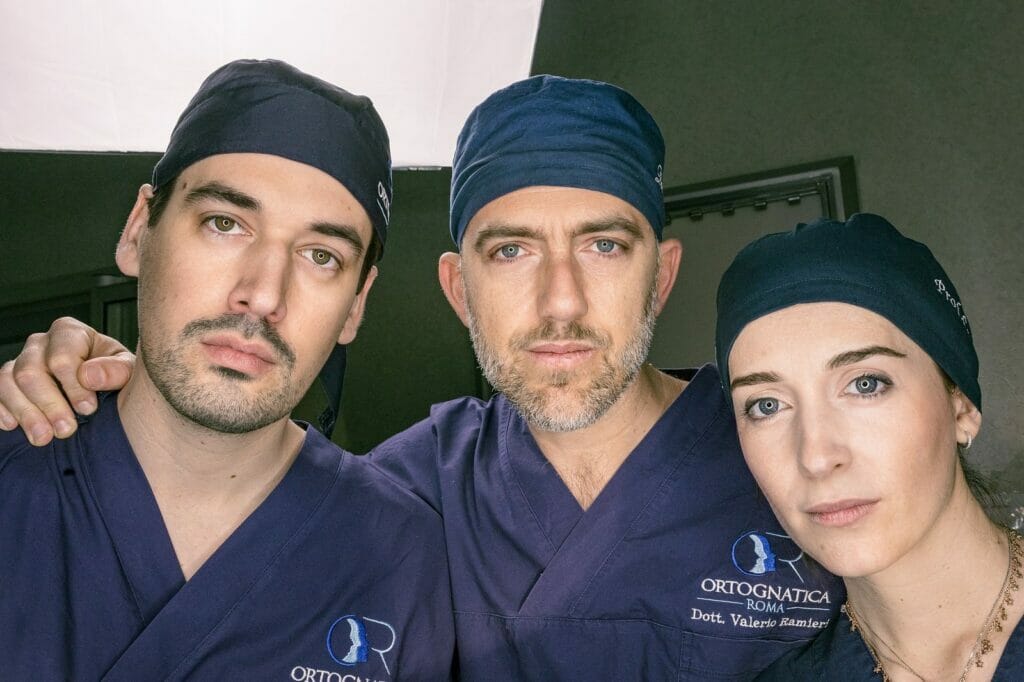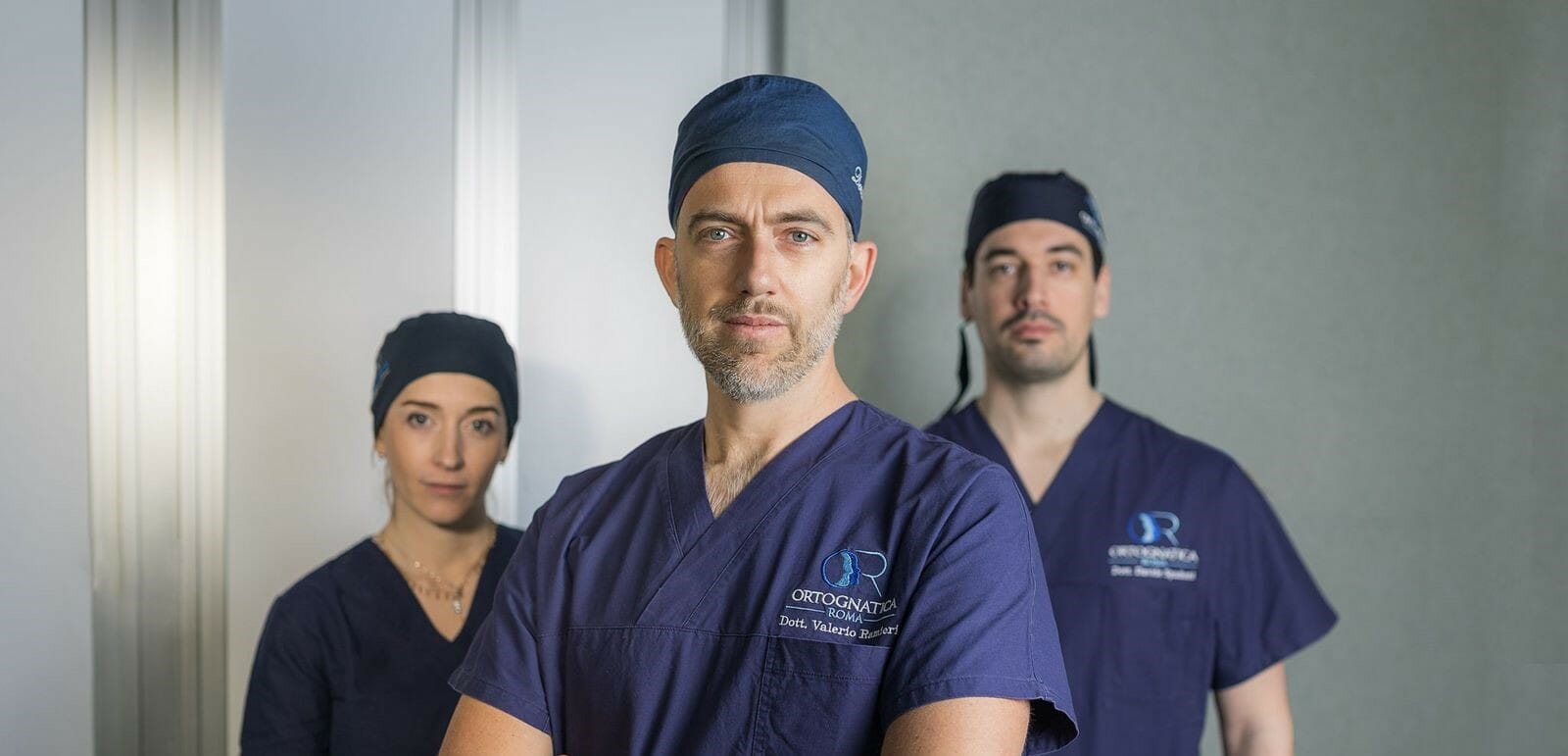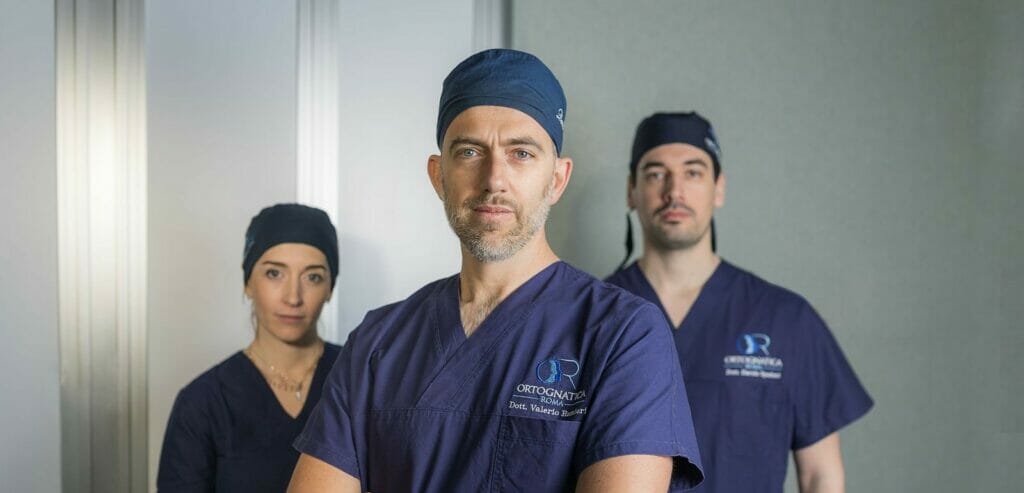 Medical team
Our team is at your service to guide you through an important path aimed to shift your teeth and jaw to a more balanced position, merging aesthetics with functionality.
Orthognathic surgery?
People who can benefit from orthognathic surgery are those who suffer from mastication problems which cannot be improved with classic orthodontics and those whose dental arches are misplaced because of jaw growth discrepancies.
Contacts
Ortognatica Roma – Assunzione di Maria Sant.ma Clinic Center, Via Nomentana 311, 00198 Rome.
To book an appointment, please call
+39 351 504 0117
Ortognatica Roma
The goal of orthognathic surgery is to achieve facial harmony: the main purpose of these surgical procedures is to correct a wide variety of jaw abnormalities and, more generally, facial anomalies. Orthognathy not only allows the correct positioning of the dental arches in order to treat occlusion defects, but it also offers significant aesthetic results combined with functional improvements on breathing, mastication, phonation and posture.
In orthognathic surgery, there is often a lack of coordination between the different specialists needed to treat the case.
People who rely on us are constantly supported from the first visit to the complete resolution of the case, without risk of errors or delays due to misunderstandings and divergence of opinions between the orthodontist, the surgeon and all the doctors involved.
Ortognatica Roma is a unique team in perfect harmony!
Contact us for professional advice
Contact the Ortognatica team for tailor-made advice.
Our team of professionals is at your disposal.
Obstructive Sleep Apnea Syndrome
Obstructive Sleep Apnea Syndrome (OSA) is a disorder that affects approximately 5% of population. This syndrome is characterized by laboured breathing during sleep or rest. Diagnosis of OSA is essential to ensure prompt treatment and thus prevent its consequences for the patient's health status.
What can we do for you?
A series of interventions aimed to improve the aesthetic appearance in order to restore selfconfidence and trust in interpersonal relationships. "Pointed chin", underdeveloped or "receding chin", facial asymmetries, overdeveloped jaw, gingival smile, open bite, underbite as well as crossbite… We can find effective solutions to different problems! Visit the "About us" page and discover our extensive experience in this field!
Contact us

Privacy Policy The visitor authorizes Ortognatica Roma – O.T. STP A RL to process the data in the form, in compliance with and according to Legislative Decree n. 196 of 30/06/2003, for sending information relating to what is requested. Data will NOT be transferred to other companies. It is possible to request a cancellation by sending an e-mail to: Info@ortognaticaroma.it, with the subject REMOVAL.