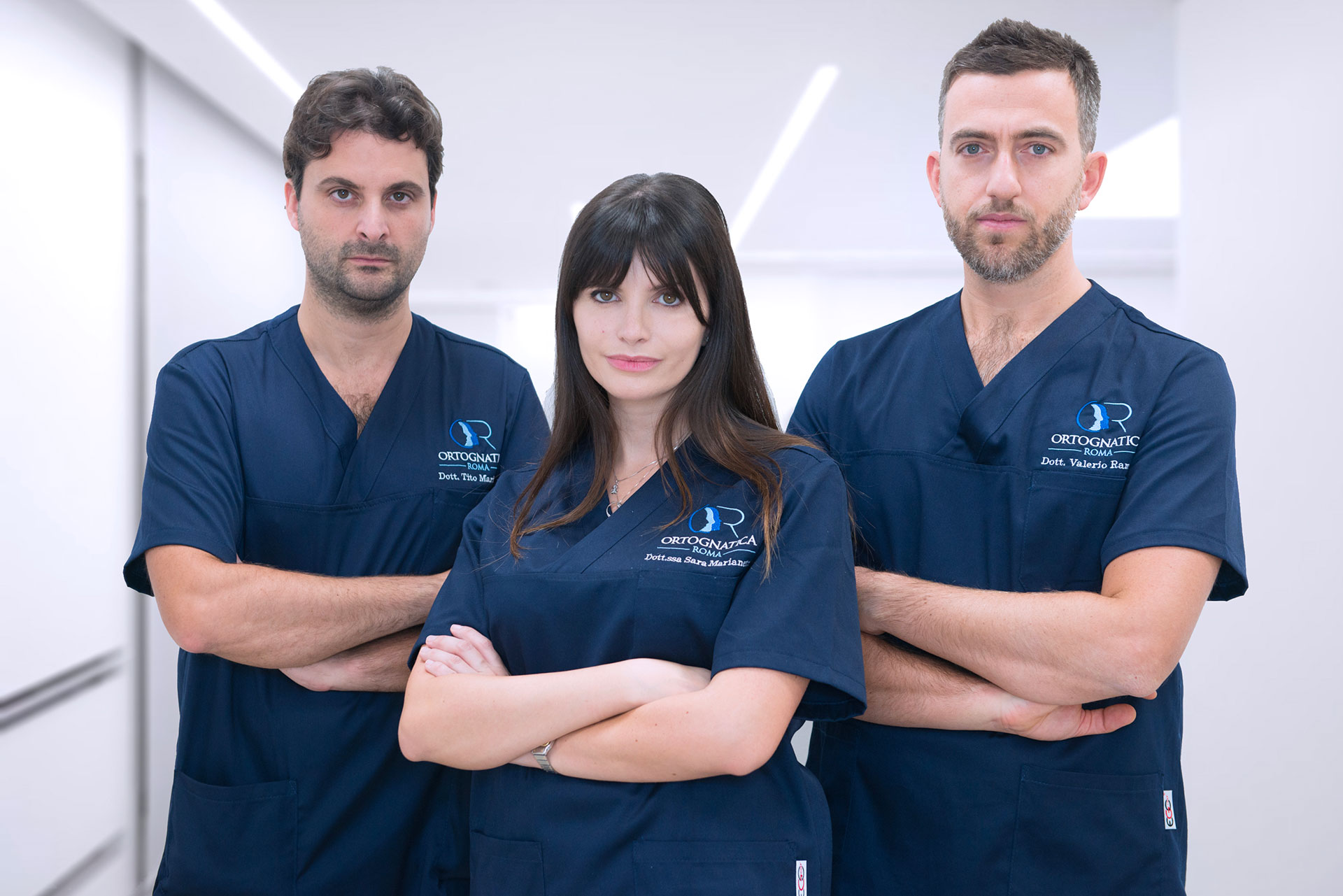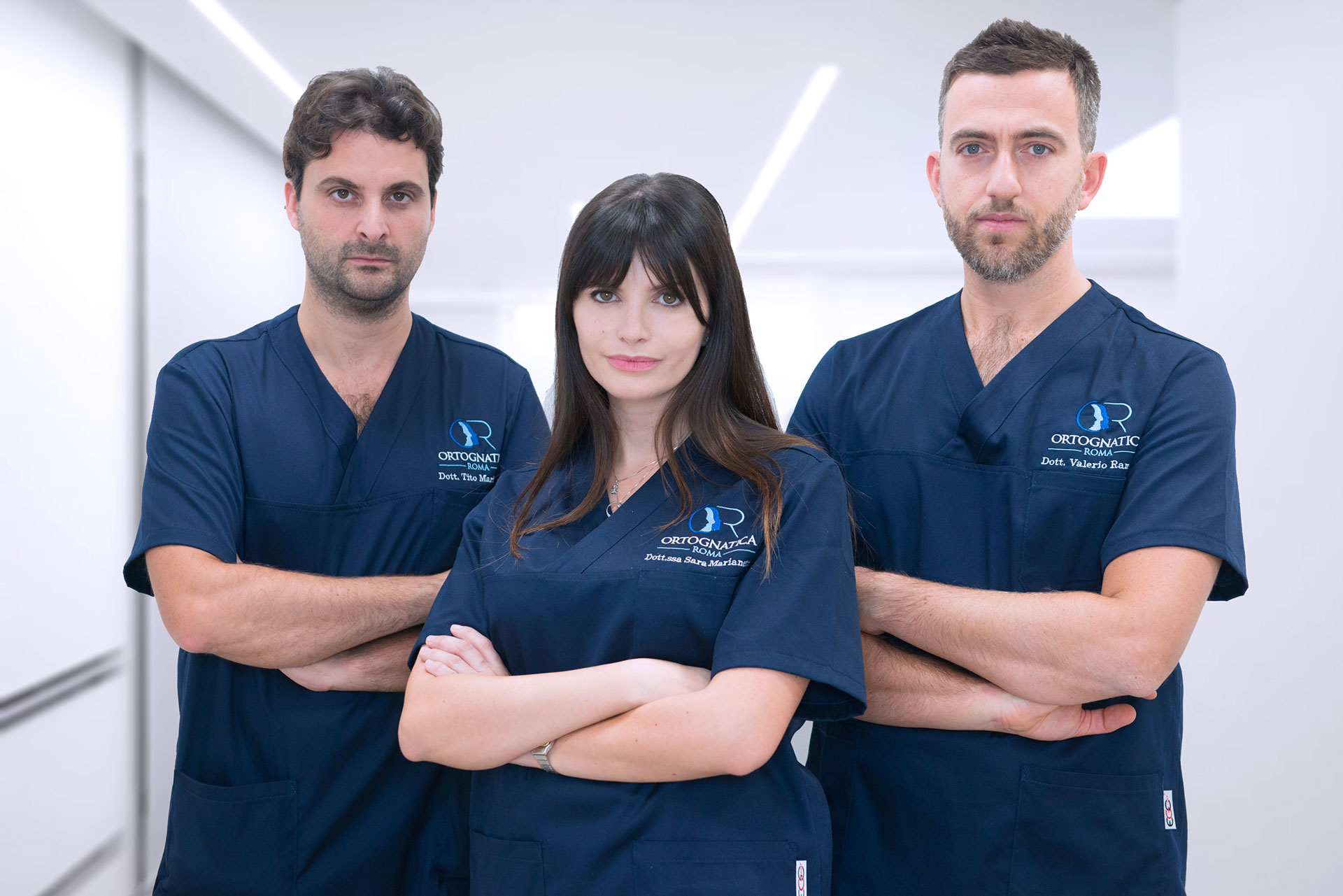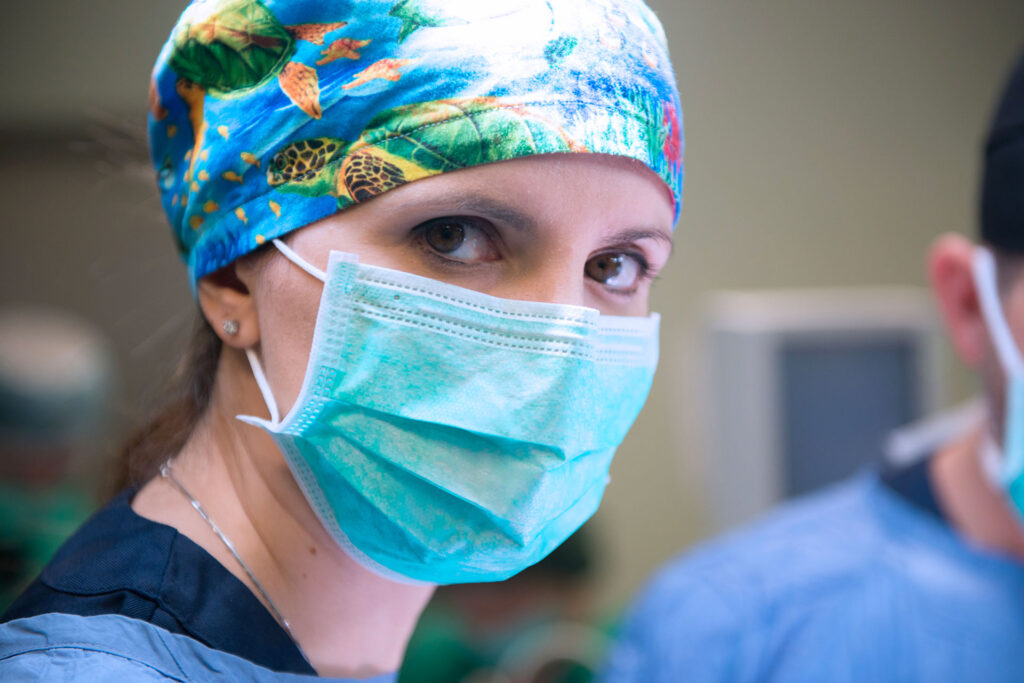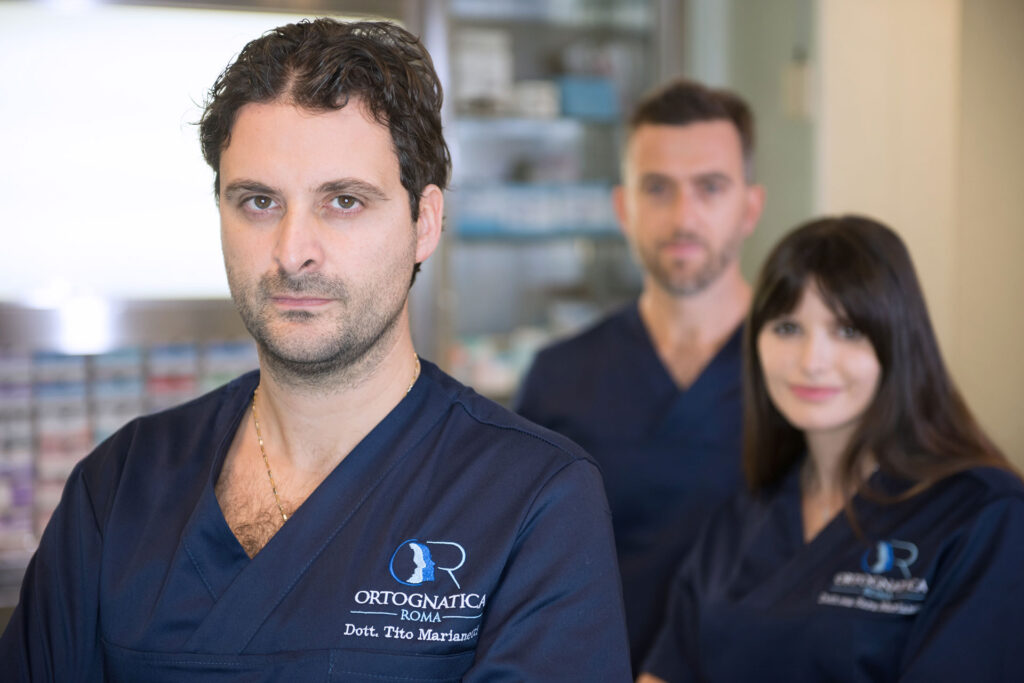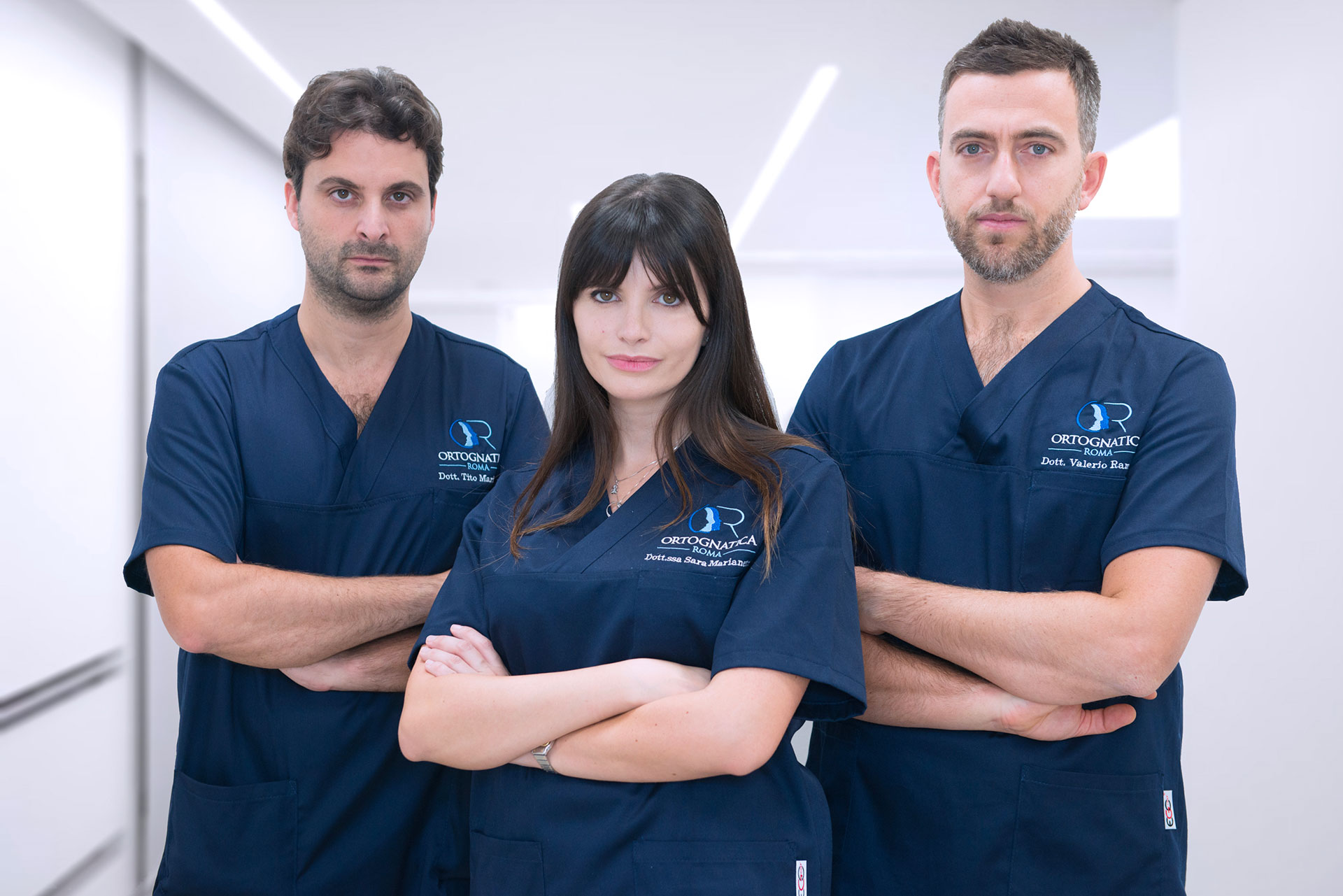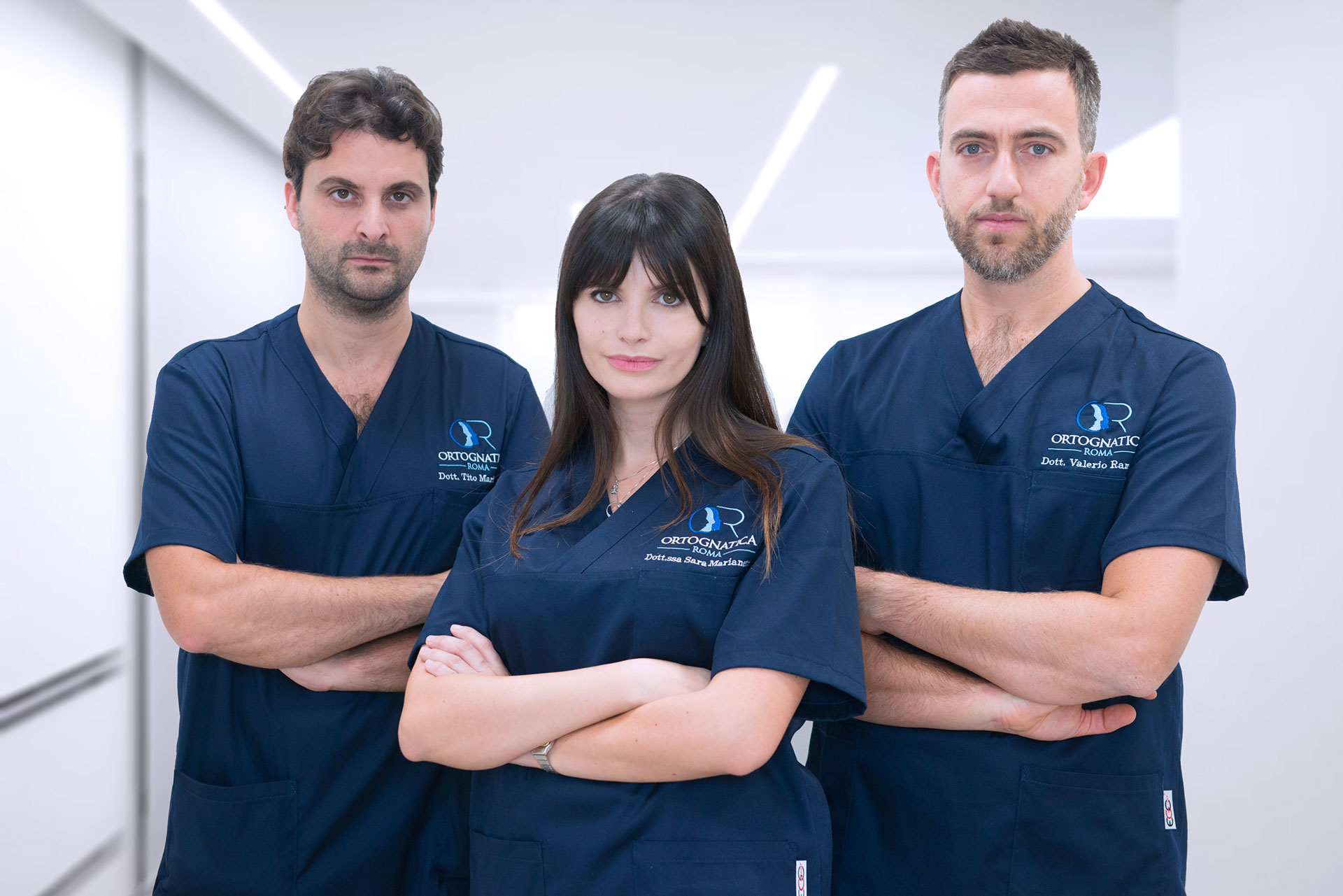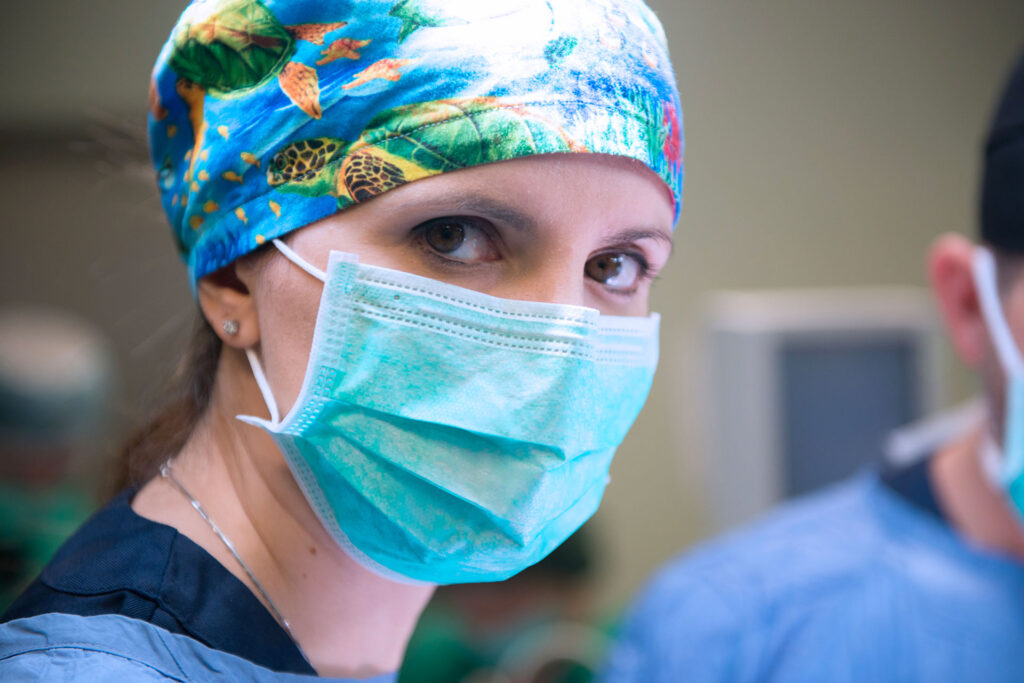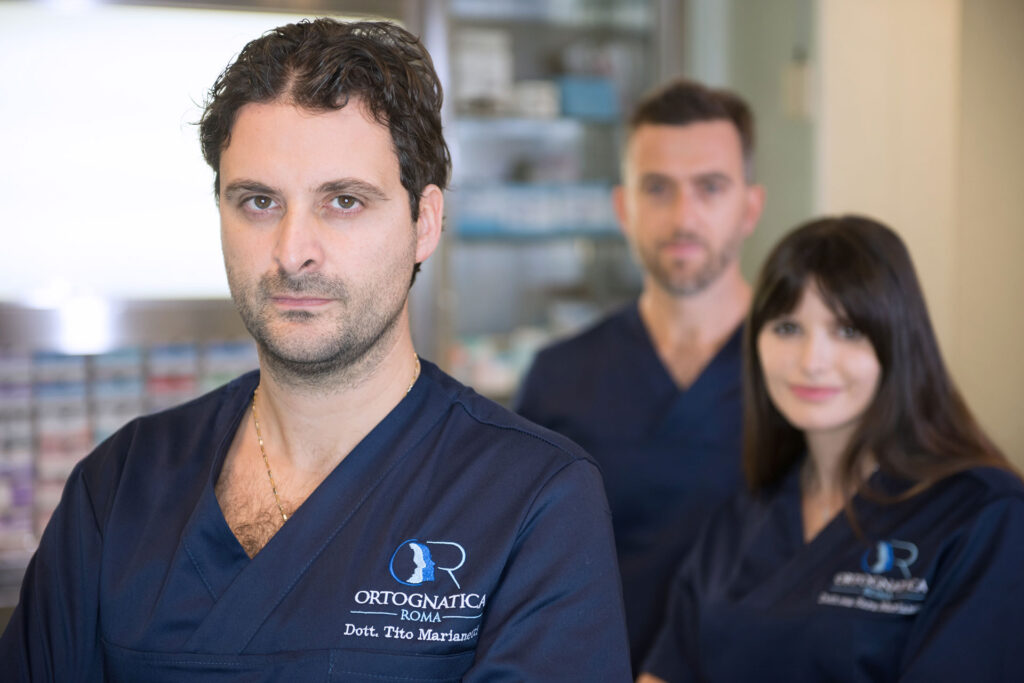 Medical team
Our team is at your service to guide you through an important path aimed to shift your teeth and jaw to a more balanced position, merging aesthetics with functionality.
Orthognathic surgery?
People who can benefit from orthognathic surgery are those who suffer from mastication problems which cannot be improved with classic orthodontics and those whose dental arches are misplaced because of jaw growth discrepancies.
Contacts
Ortognatica Roma – Assunzione di Maria Sant.ma Clinic Center, Via Nomentana 311, 00198 Rome.
To book an appointment, please call
+39 351 504 0117
Ortognatica Roma: many services, one team
In orthognathic surgery, there is often a lack of coordination between the different specialists needed to treat the case. The patient often goes from pillar to post searching for a solution: the orthodontist believes to have completed the pre-surgical treatment; the surgeon, however, has a different opinion and decides to bounce him back to the orthodontist. Another unfortunate situation could be that the patient completes the pre-surgical treatment and he goes round and round in circles in order to find a surgery centre that suits his needs. When he finally finds it, he learns that there is a waiting list and he must wait 1-2 years… This is the reason why we founded this orthognathic surgery team made up of a pre-surgical orthodontic specialist, an oral surgeon, a maxillofacial surgeon and an anaesthetist specialized in this type of interventions.
This is the only way to ensure a complete therapy to the patient with guaranteed results and treatment time because the whole team supports the patient from the very first visit to the end of the orthodontic procedure. The experience gained working on hundreds of cases as well as the passion for this kind of surgery encourage us to improve day-by-day and keep up to date, offering the patient the most important and recent innovations in the field such as Surgery First and 3D programming. Each member of the team deals with a specific phase of the surgical pathway and collaborates with the rest of the group in order to meet the patients' needs in a precise and coordinated way. People who rely on us are constantly supported from the first visit to the complete resolution of the case, without risk of errors or delays due to misunderstandings and divergence of opinions between the orthodontist and the surgeon.
We are proud to put our name on it… always!
Rebuilding a smile and improve the facial aesthetics imply a huge responsibility. Awareness of this liability and complete patient satisfaction are the things we value the most, whether the patient is a child, a teenager, an adult or an elderly person. We care about observing the principles adopted in our profession, always focusing on transparency and professional ethics.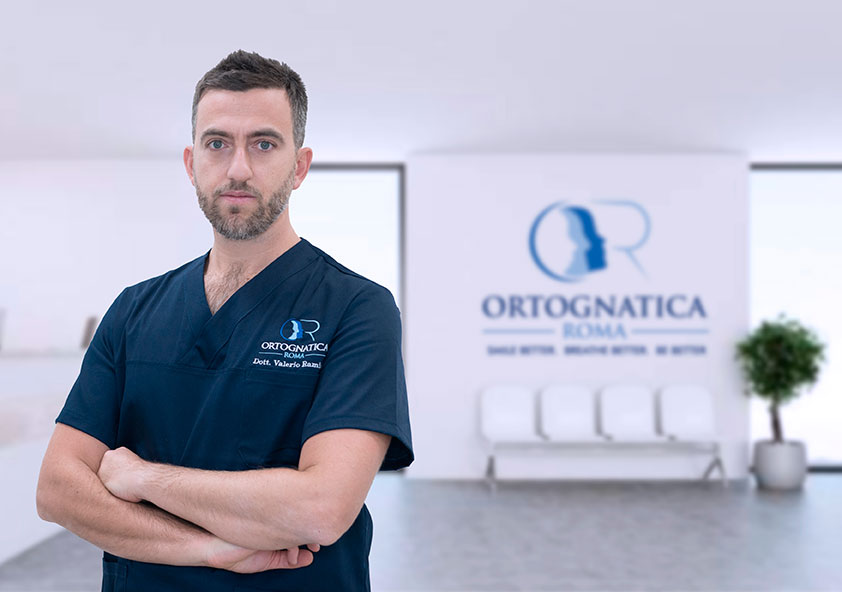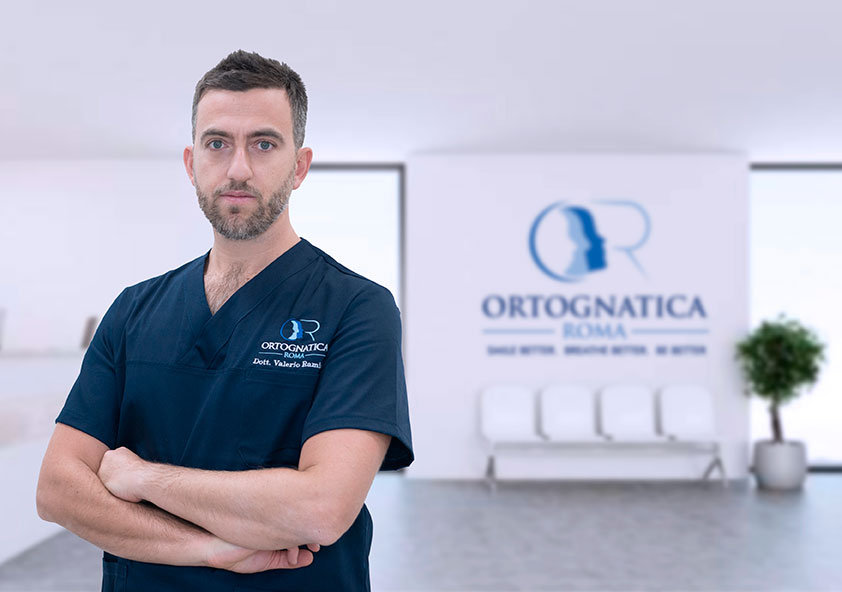 Dr. Valerio Ramieri
Specialist in Maxillofacial Surgery
Dr. Valerio Ramieri is a maxillofacial surgeon.He graduated in Medicine and Surgery and he specialized in maxillofacial surgery with the highest grades. He earned a PhD in new technologies for maxillofacial surgery.He attended the best national and international centres specialized in orthognathic surgery in Italy, South Africa and United States. In Ortognatica Roma, he deals with maxillofacial surgery and orthognathy.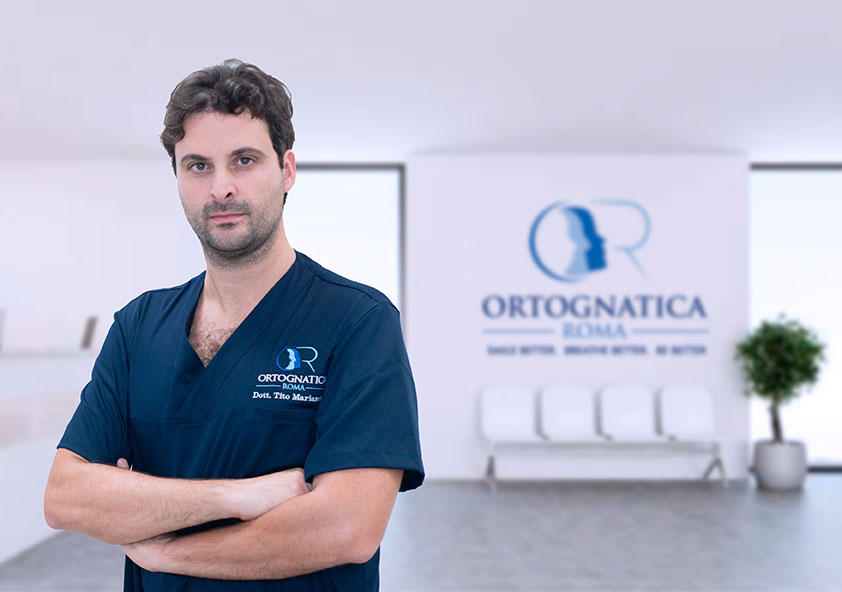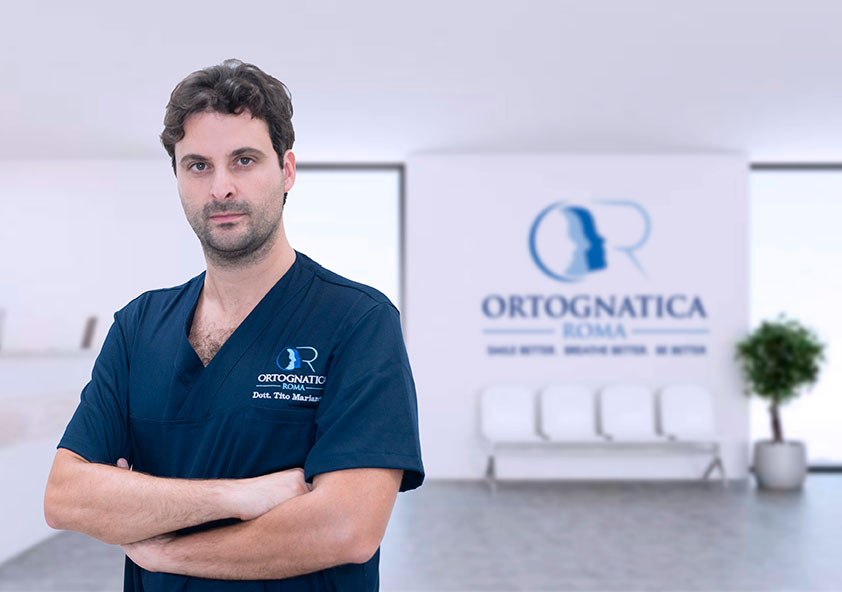 Dr. Tito Matteo Marianetti
Specialist in Maxillofacial Surgery
Dr. Tito Matteo Marianetti is a maxillofacial
surgeon.He graduated in Medicine and Surgery in 2003 and he specialized in maxillofacial surgery in 2008 with the highest grades.He held a master's degree in aesthetic medicine, a second degree in dentistry and he practiced his profession in prestigious hospitals such as the Gemelli Hospital in Rome.In Ortognatica Roma, he deals with maxillofacial surgery and orthognathy.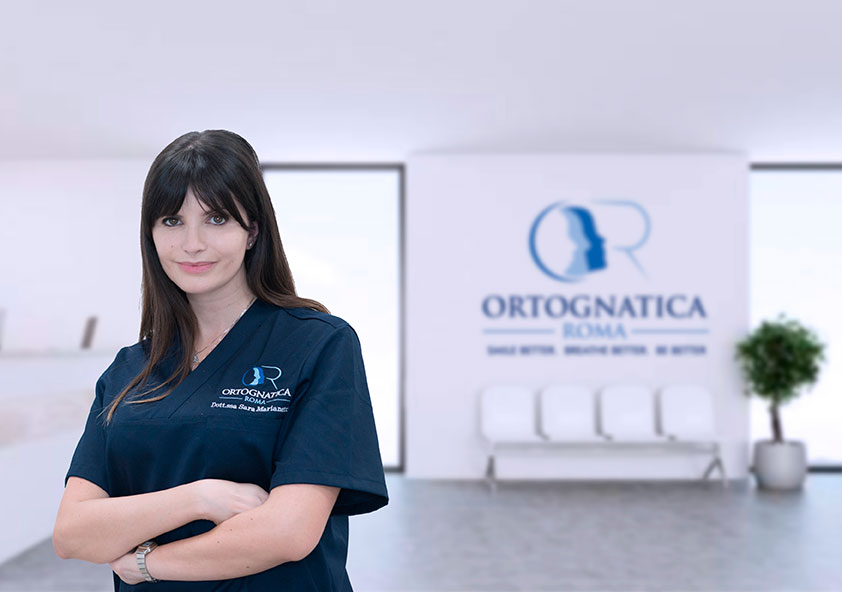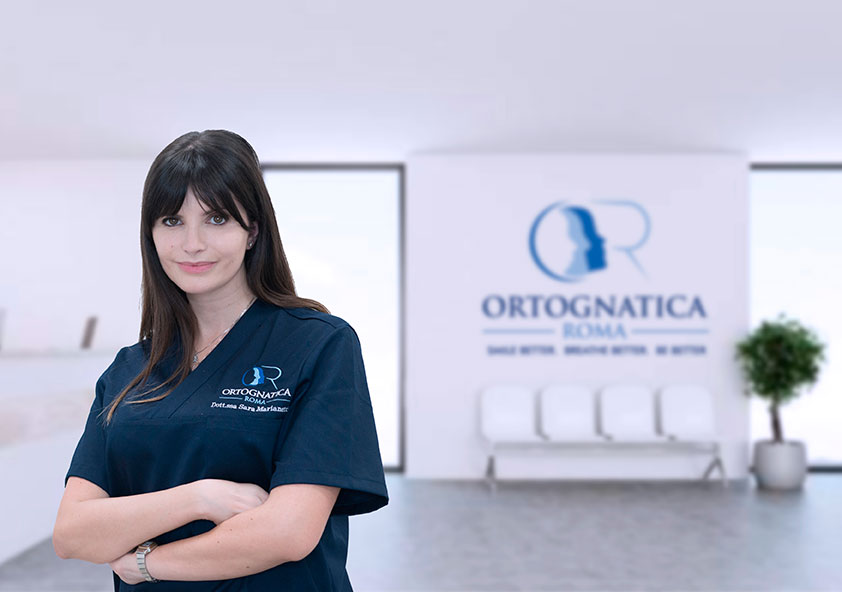 Dr.ssa Sara Marianetti
Specialist in Orthognatodontics
Dr. Sara Marianetti is specialized in orthognatodontics.In 2010, she graduated in dentistry and dental prosthesis with the highest grades.After completing the specialization in orthognatodontics and attending numerous courses in Italy as well as abroad, she worked as orthodontist and
gnathologist.In Ortognatica Roma, she deals with the patient management both in the phase that precedes and follows the surgical operation.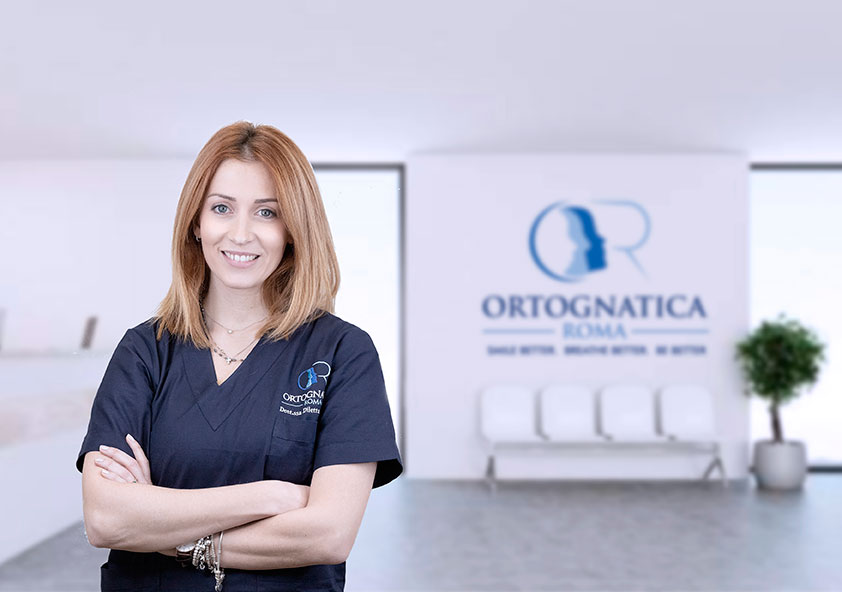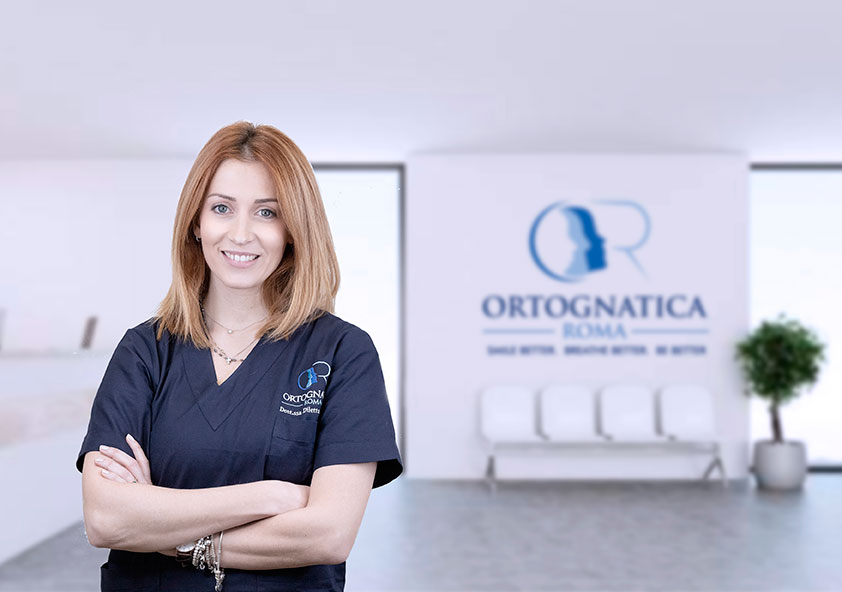 Dr.ssa Diletta Angeletti
Specialist in Otorhinolaryngology
Dr. Diletta Angeletti is an otorhinolaryngologist.She graduated in
Medicine and Surgery and specialized in
otorhinolaryngology with the highest grades at the Sapienza University of Rome.She
attended many refresher and training courses
proposed by major hospitals, thus becoming
an expert in Sleep Apnea diagnosis and
treatment as well as Roncopathy.In
Ortognatica Roma, she takes care of patients
suffering from sleep apnea through polysomnography, a test to diagnose sleep
disorders and she also guides the clinical
and/or surgical therapeutic procedures.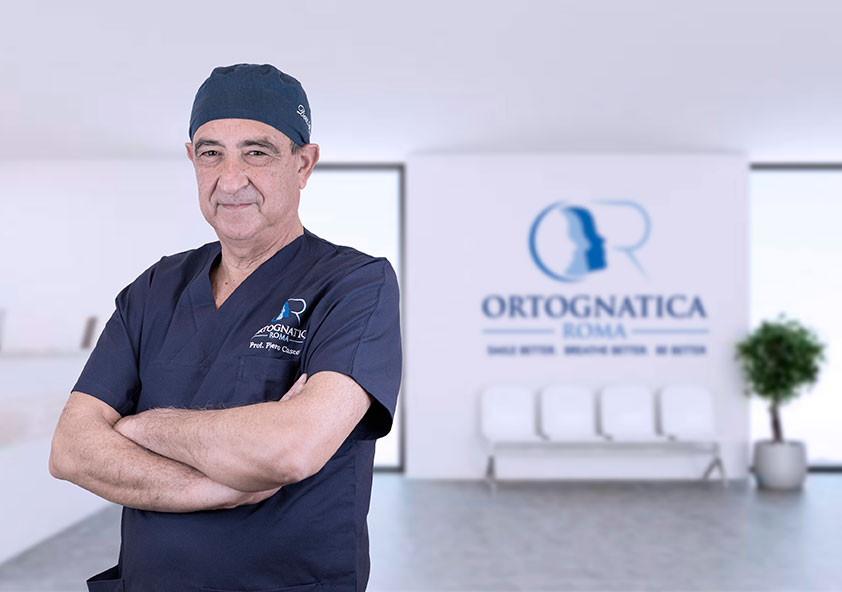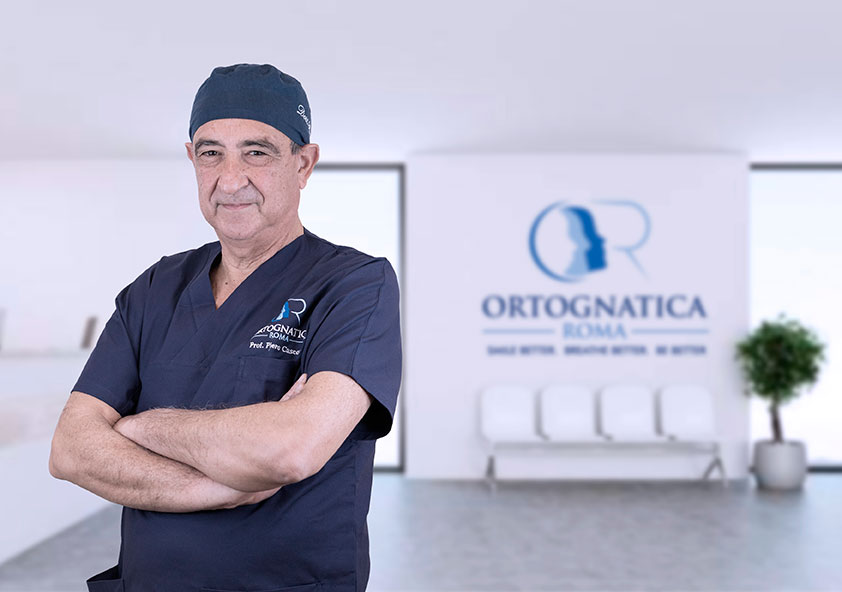 Prof. Piero Cascone
Specialist in Maxillofacial Surgery
Prof. Piero Cascone is an italian academic and
a maxillofacial surgeon.He is head of the
Maxillofacial Surgery Operational Unit at the
Sapienza University of Rome. Prof.Cascone
is councillor and deputy of the International
Association of Oral and Maxillofacial Surgeons (IAOMS).He has 40 years of experience in clinical treatment, research and teaching in medical and dental schools, particularly focusing on Temporomandibular joint (TMJ) pathology, Craniomaxillofacial (CMF) trauma and defects.In Ortognatica Roma, he deals with temporomandibular joint (TMJ) pathologies.Prof. Piero Cascone is the author of over 200 publications.